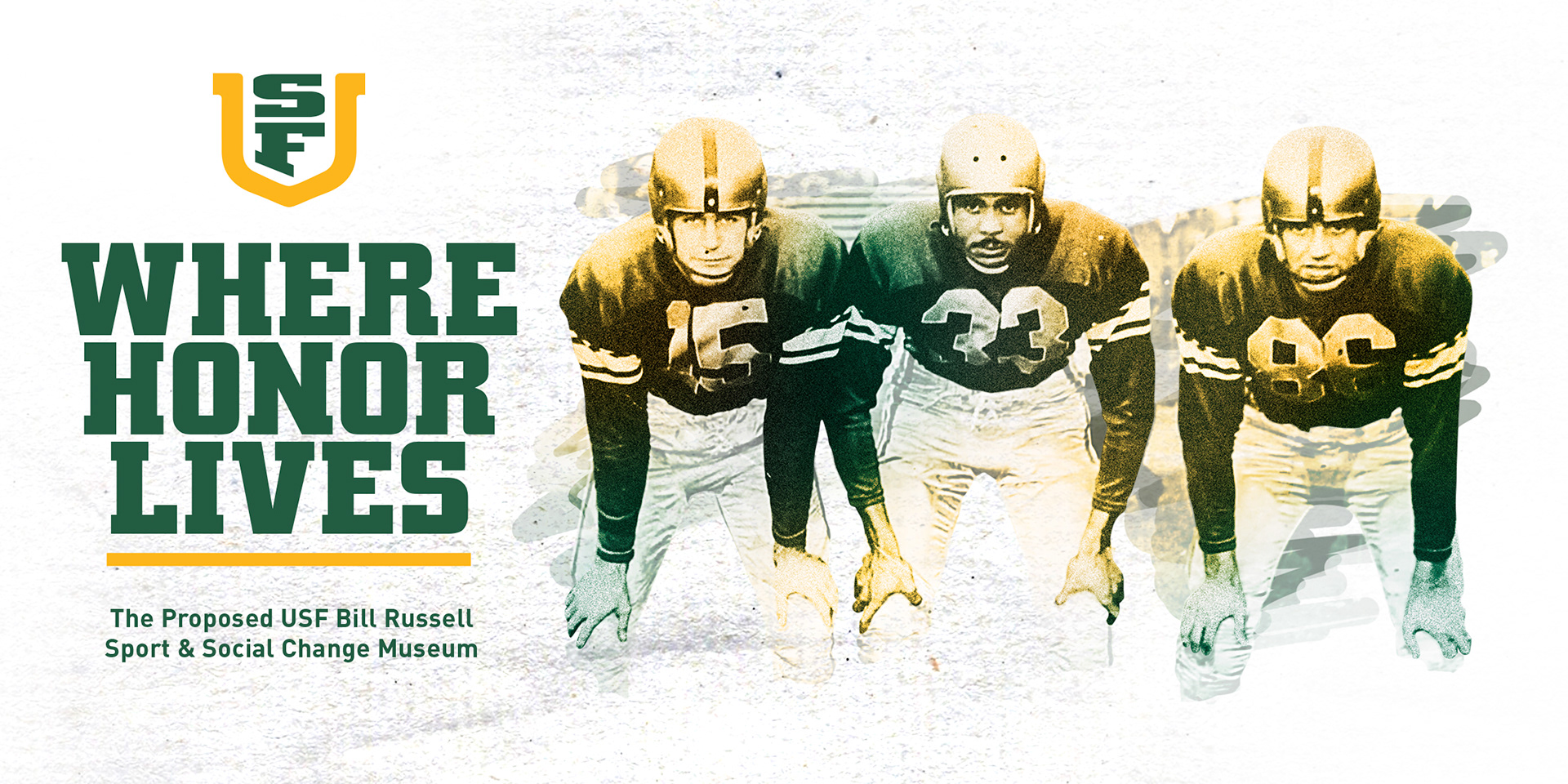 Sports are the very essence of human struggle and glory. They challenge us, they make us human, and in the face of adversity, they can act as a platform to expose and right social injustice. 
Social Change is woven into the fabric of the University of San Francisco and its athletics program. In 1951, the school's undefeated football team sacrificed 'A Moment of Glory For A Lifetime Of Honor' by taking a dramatic stance against racism when they declined a bid to play in the Orange Bowl. The bid came under one condition...that the team leave their African American players at home. By choosing not to play, the Don's set a precedent of racial equality more than a decade before the Civil Rights Movement. 
The proposed Bill Russell Sport & Social Justice Museum at the University of San Francisco will explore and showcase stories in which sports reveal humanity and give a voice to equality.
Creative Director: Edward M. O'Hara
Look Tools Kit, Digital Sales Presentation, Advertising