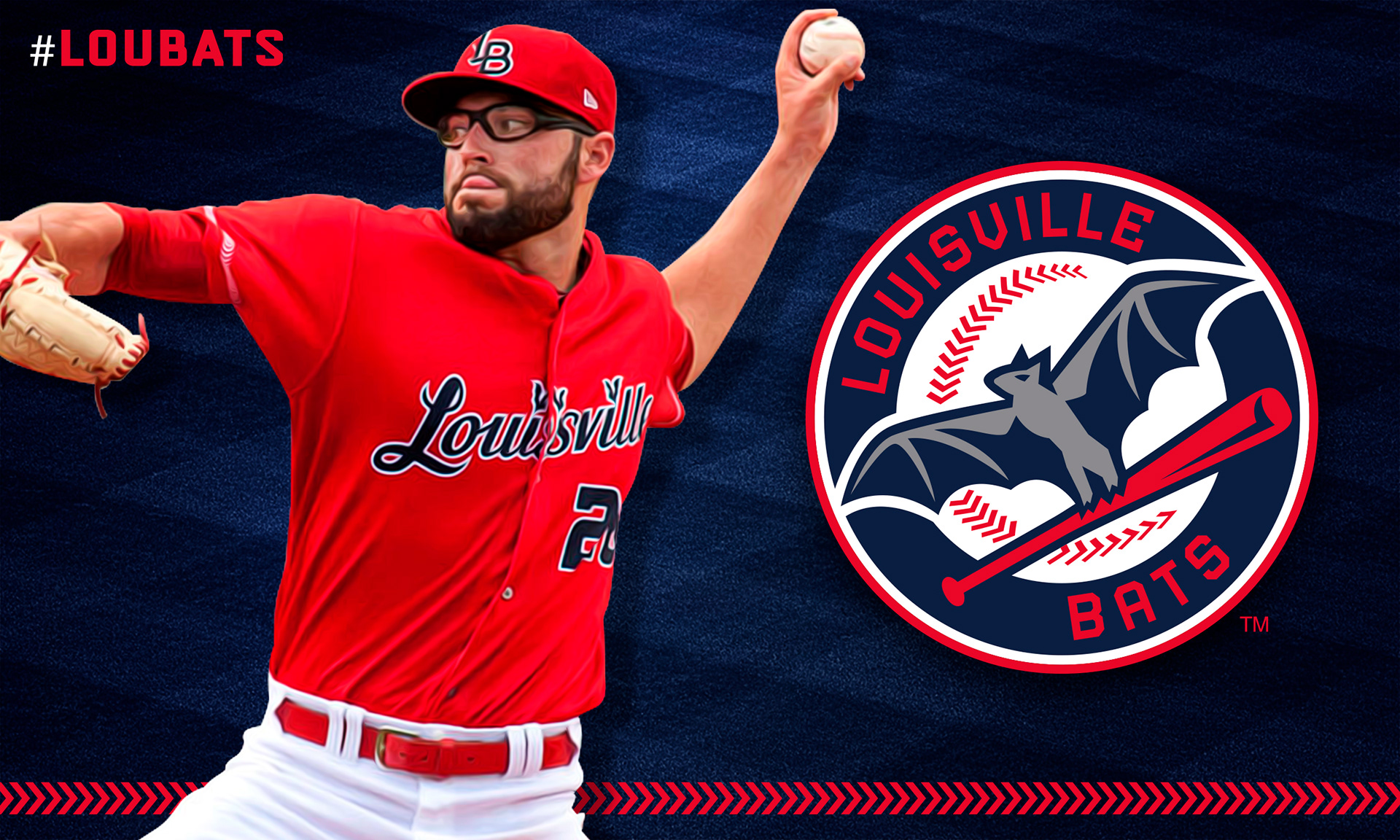 The Louisville Bats of the International League are the Triple-A affiliate of the Cincinatti Reds. Firmly entrenched in baseball tradition (in a town that is also home to the classic bat manufacturer

 Louisville Slugger

), the Bats were looking to evolve their brand identity to reflect a time of baseball's golden era. After extensive research, a new color palette was introduced that pays homage to both their parent club as well as their early beginnings as the Louisville Redbirds. The integration of both red and blue is also meant to be inclusive of a state that has passionate collegiate fanbases from both the UofL and Kentucky.
The revised brand identity harkens back to a classic baseball look. The program now includes a traditional roundel primary mark, a classic LB ligature with subtle bat-wing serifs, two classic wordmarks, and a suite of mascot marks that feature the beloved 'Buddy the Bat' in a variety of poses.
Creative Director: Edward M. O'Hara
Brand Identity, Uniform Design