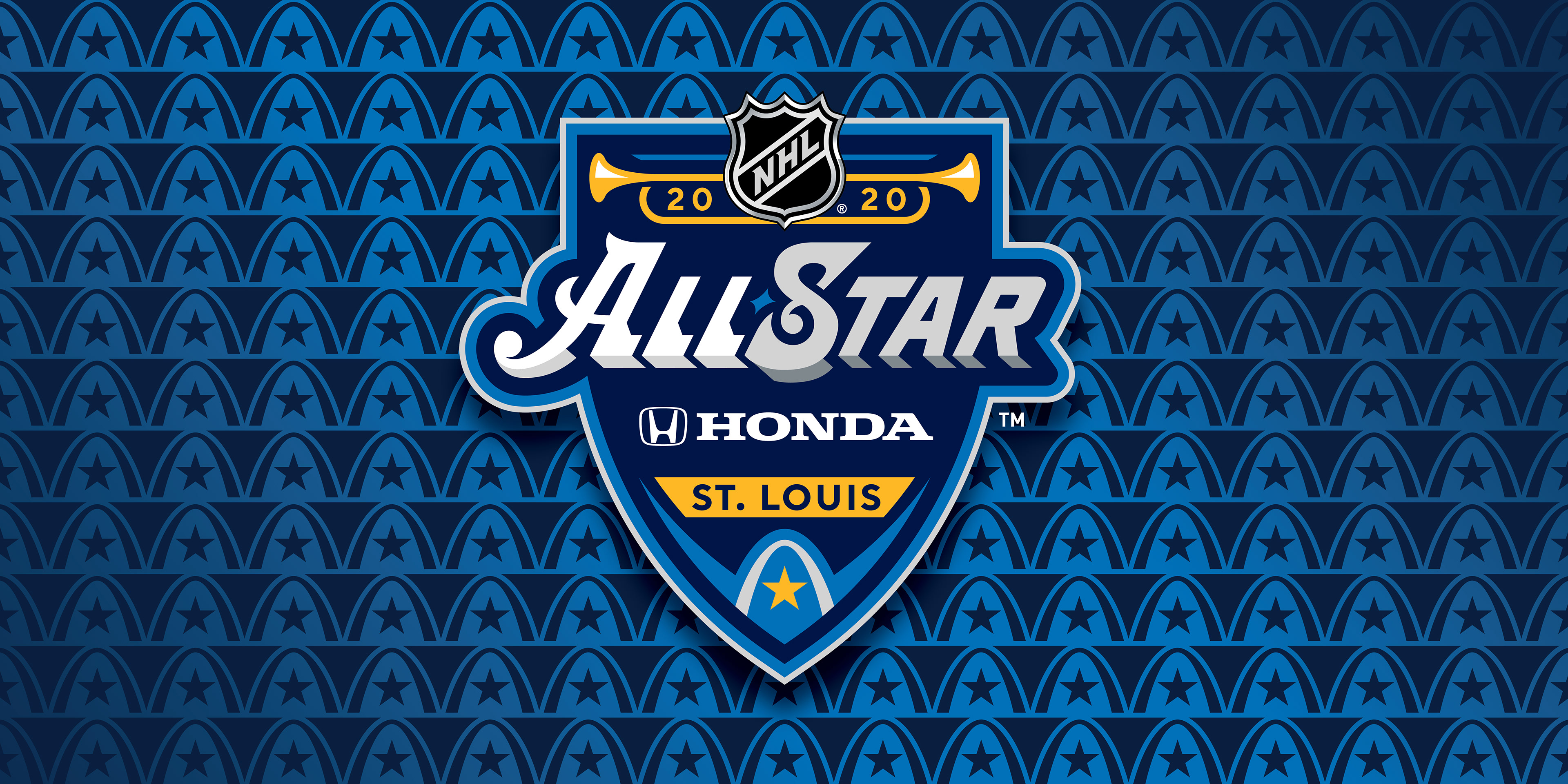 The 2020 edition of hockey's mid-season celebration conveniently landed itself in the home of the defending Stanley Cup Champion, St. Louis Blues. It was a perfect storm of events that led to another unforgettable weekend in the aptly named 'Heartland of Hockey'.  
The brief for this event was to play up the town's rich and vibrant music scene. Musicality was integrated in a multitude of ways from the richness of the iconic horns flanking the NHL Shield to subtle, clever integrations in the typography including the piano keys hidden in the wordmark's negative space. The iconic Gateway Arch is presented confidently at the base of the mark, a calculated departure from all previous events held in St. Louis. 
A special thanks to the entire NHL Events Staff, NHL Creative Services Department, and all of our valued Partners and Vendors for making the 2020 Honda NHL All-Star Game a huge success.
Brian Jennings, Executive Vice President, Marketing and Chief Branding Officer
Paul Conway, VP of Creative Services
Greg Mueller, NHL Design Director
Angel DelValle, Sr Designer
Infinite Scale, Event Decor
Brand Identity, Look Tools Kit, Brand Standards Guide, Collateral, Environmental