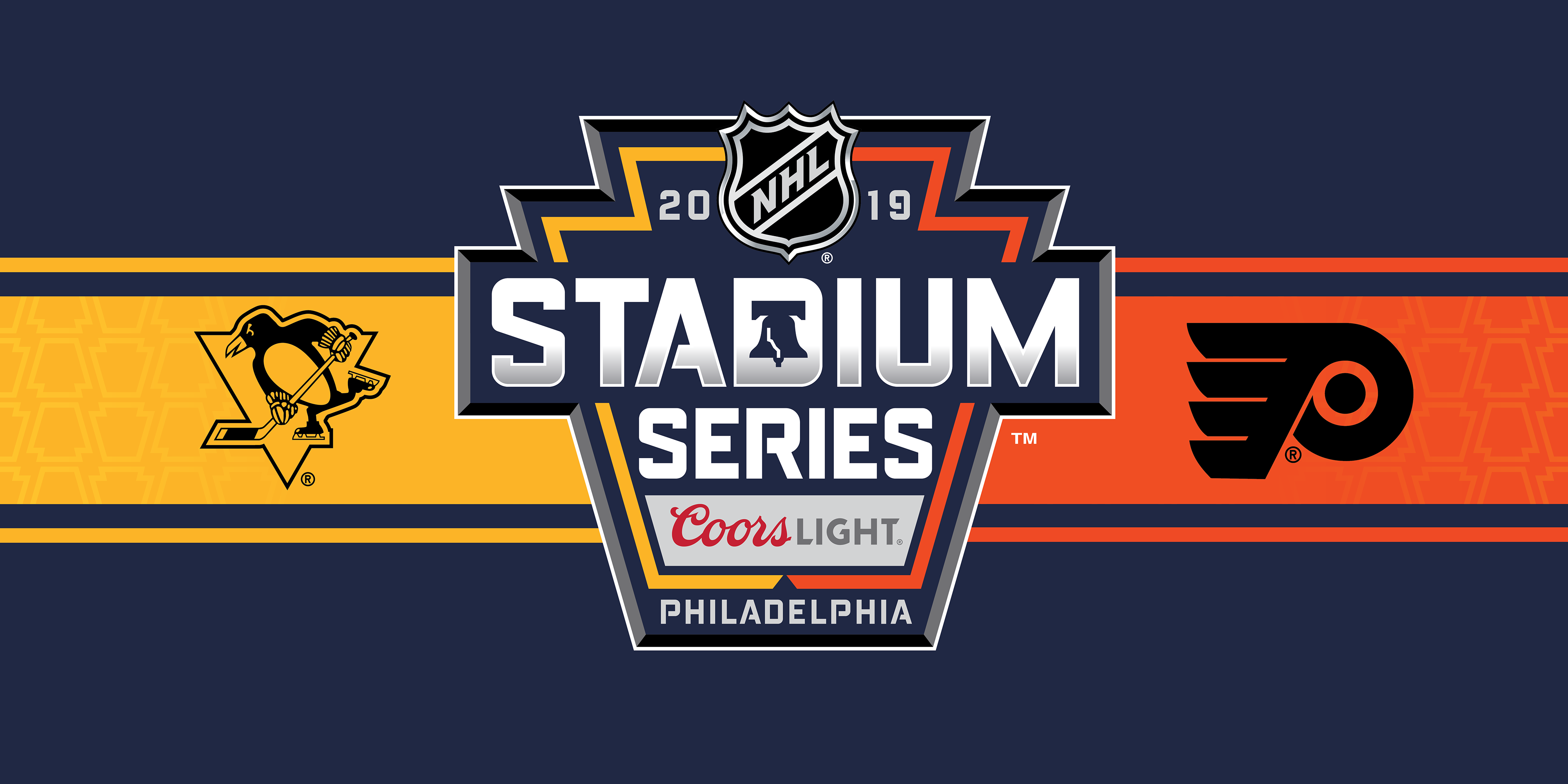 After playing each other at Heinz Field back in 2017, the Penguins and Flyers once again took it outside...this time, in the city of Brotherly Love. The 2 Keystone State rivals are separated by 305 miles and 5 centuries of bad blood, but for this edition of the NHL CoorsLight Stadium Series, a common graphical element would unite them.
Both of these proud franchises call Pennsylvania home and the event itself called for a visual identity that played up the intrastate rivalry. The keystone became the obvious graphic solution with gold and orange evenly distributed across the appropriate sides of the mark. To pay further homage to the host city, the Liberty Bell was cleanly integrated into the central character of the Stadium Series wordmark. 
A special thanks to the entire NHL Events Staff, NHL Creative Services Department, Moss Inc. and all of our valued Partners for making the 2019 Coors Light NHL Stadium Series a huge success.
Brian Jennings, Executive Vice President, Marketing and Chief Branding Officer
Paul Conway, VP of Creative Services
Greg Mueller, NHL Design Director
Moss Inc., Event Decor Installation
Brand Identity, Look Tools Kit, Brand Standards Guide, Collateral, Environmental