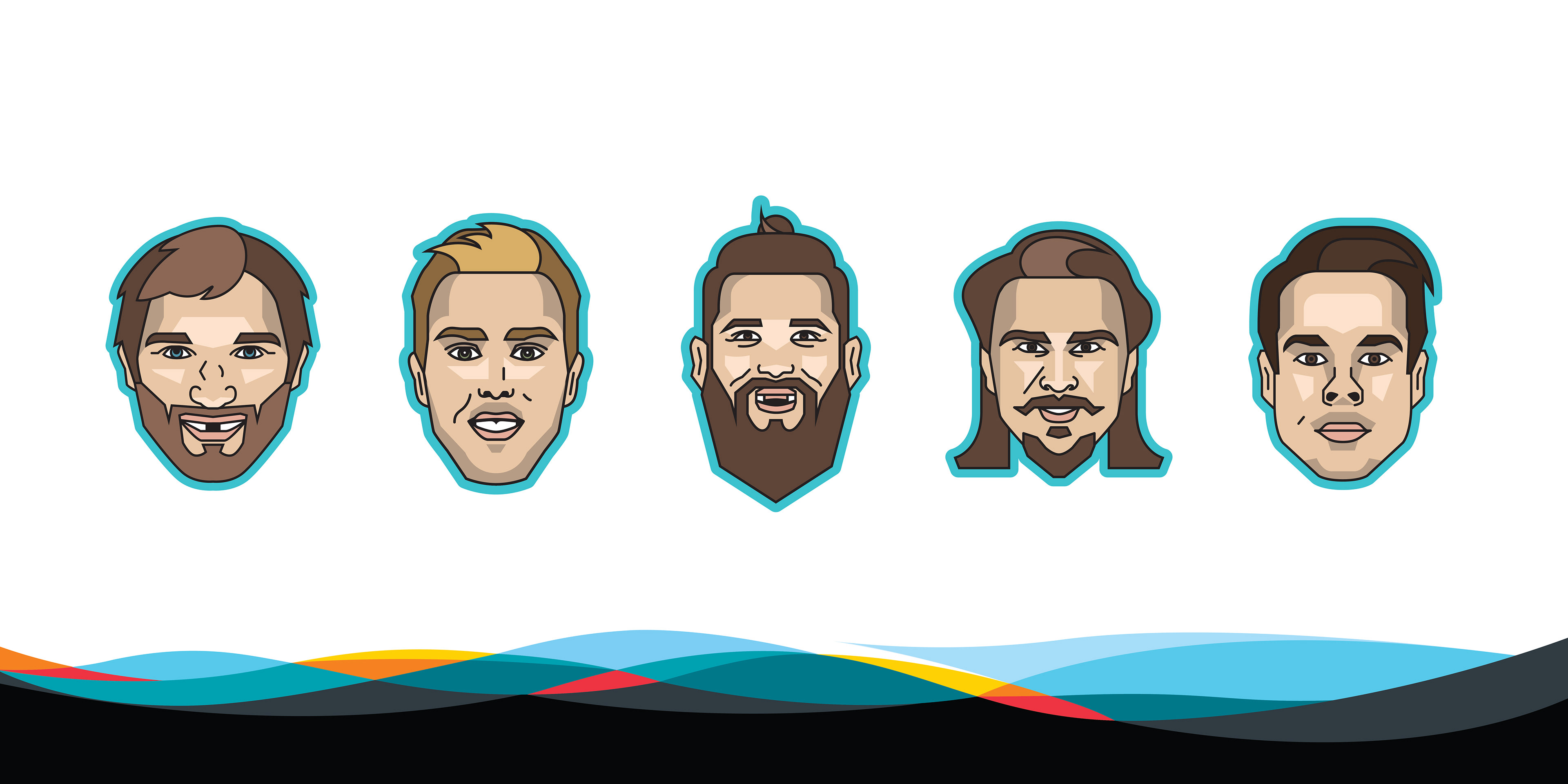 Modern-Tech was the overarching theme for the 2019 NHL All-Star Weekend in San Jose. Set in the heart of Silicon Valley, hockey's mid-year celebration featured a visual language that was both clean and energetic and would resonate with today's generation of tech savvy fans. The event brand (designed by Fanbrandz) took inspiration from companies like Apple and Google (among others) resulting in a sophisticated and user friendly aesthetic, using elements like white space and clean san serif typography, fittingly housed in a mobile app icon.
To add another dimension to the weekend festivities, a fun, playful emoji system was created to feature the NHL's brightest stars in a way that paired perfectly with the overarching theme. The resulting Fan Vote campaign led to increased Fan Engagement leading up to the event. The emojis were then utilized in various touchpoints throughout the week including broadcast, social, and consumer products. The novelty aspect was a big hit with fans and players alike throughout the weekend. David Pastrnak of the Boston Bruins even credited them for his success in the Accuracy Shooting Contest saying "maybe the faces helped me out a little bit!"
Thank you to the entire CSD team, the NHL and NHLPA for making it happen! Shoutout to Fanbrandz for the dynamite look feel! 
​​​​​​​
3 Employees (and counting)
A special thanks to the entire NHL Events Staff, NHL Creative Services Department, and all of our valued Partners and Vendors for making the 2018 Coors Light NHL Stadium Series a huge success.
Brian Jennings, Executive Vice President, Marketing and Chief Branding Officer
Paul Conway, VP of Creative Services
Greg Mueller, NHL Design Director
Louis Gentile, NHL Senior Digital Designer
Fanbrandz, Event Branding
Emoji Illustration / Design / Collateral